If you are like most of us, then you have encountered this problem more often than not.  How many times do you open your wardrobe and think you have nothing to wear and yet have a full wardrobe? Would you like the idea of getting up in the morning and getting dressed in no time? Then you are in luck and the right place. Ever heard of the capsule wardrobe? Having a capsule wardrobe ensures you wear everything you have in your wardrobe because most of the time we go out shopping for fashion forward clothes that are attractive but rarely wear them afterwards because you either don't have a fitting pair, matching shoes or fitting accessories.
But what is a capsule wardrobe, you ask? 
In a nutshell, capsule wardrobe simply means having a collection of a number of clothes usually 20-30 items that can be mixed and matched without having to go through too much trouble. This technique has been used for ages by fashion bloggers and designers to get us into thinking they have a lot of clothes. Caroline Rector made us aware of  this  concept  and  made  it  popular  through  her  blog  Unfancy and  ultimately  started  the  capsule movement.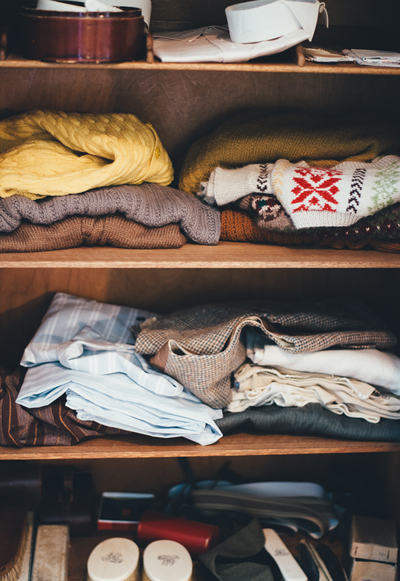 Using the capsule wardrobe concept helps you to declutter your closet, create various options for you to wear instead of stuffing items you will never put on and also saves you a lot of money that you would have otherwise used to buy more clothes.
If you have no idea where to start, here are a few pointers to make you the smart fashion icon with style, mindful of your expenditure without going overboard through the efficient use of the capsule wardrobe concept:
Start by getting all the clothes out of your closet and sorting them out in two batches. These should be the ones to keep and the ones to discard. Once you have the items you would like to keep, sort them further to items you actually wear and give yourself a limit of the number of items to have in your wardrobe. You can donate or throw away the ones that you will not use to avoid clutter. It's recommended ​​to ​​have ​​at​​least​​ 20 ​​items ​​excluding​​ accessories ​​and​​ gym​​wear.
Remember, simplicity is the ultimate form of sophistication. A capsule wardrobe therefore is the ultimate solution to finding your style while at the same time solving a shopping problem. Therefore, having simple outfits that can be accessorized to give class should be your aim. When you do not have to struggle when deciding what to wear in the morning, it means your life becomes considerably hassle-free.​​Therefore ​​choose​​​ timeless ​​pieces ​​that ​​can ​​be​​ worn ​​in​​ different​occasions.
Look out for great quality items that are long lasting, which means you will replace them after a considerable amount of time, say three months. Items like a white shirt, jeans and over coats never go out of fashion. Therefore invest in timeless pieces that you like and will actually wear. Remember only buy ​​items ​​that ​​make​​ you ​​feel​​ and ​​look​​ great ​​in.
Once you decide to use this concept, there are tools that can make your life easier and among them are apps to assist in this. The Dress-MeApp in particular helps you to put looks together and save you time.
The most beautiful aspect about Dress-MeApp app is that it creates benefits for you by addressing your needs or concerns, or uncertainties related to how you look, as well as giving you the right directions to creating a successful capsule wardrobe. For instance, if you have 20 basic items you can create at least 30 looks for a whole month taking into consideration the different occasions be it evening or for work and styles you have to dress for.
The app also lets you take into account your budget, propose you the items you need to own and help you create your own shopping list so you are ready for your next shopping search You can have a lot of fun with Dress-MeApp whilst it's being useful.
There you have it, why don't you give it a try and let us know how it goes.
Stay fabulous ladies and gents!