Discover Dress-MeApp
How does it work?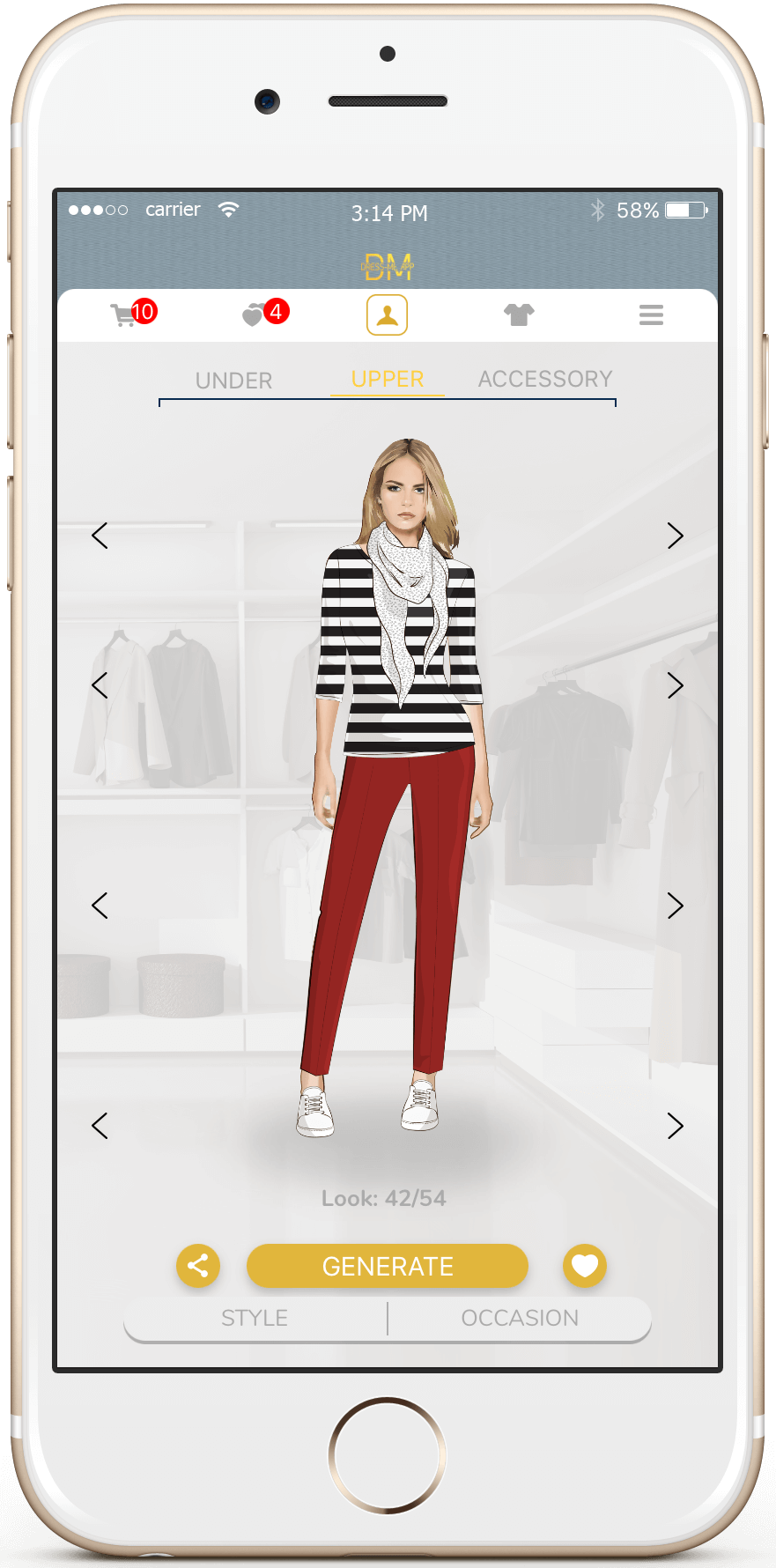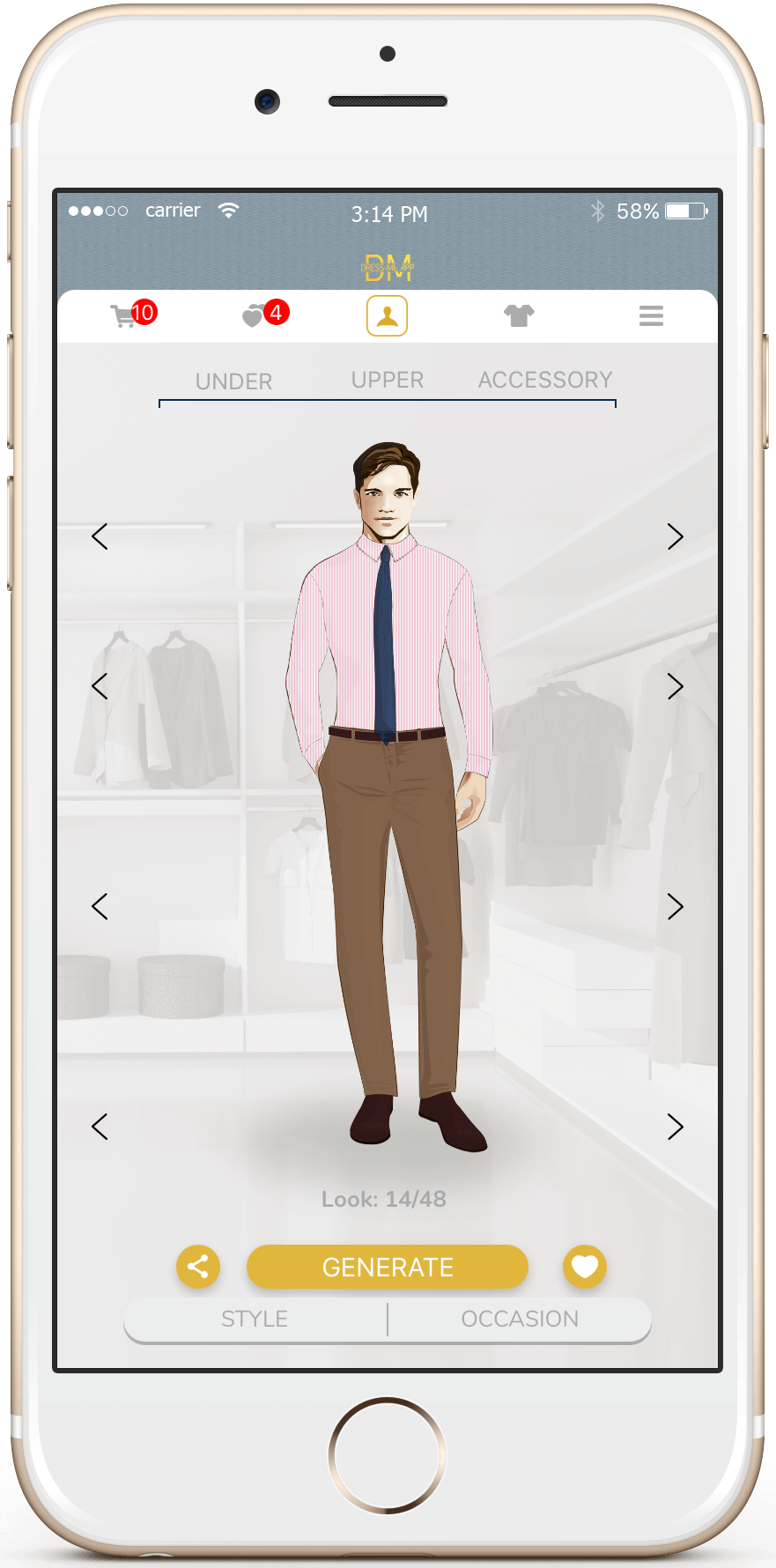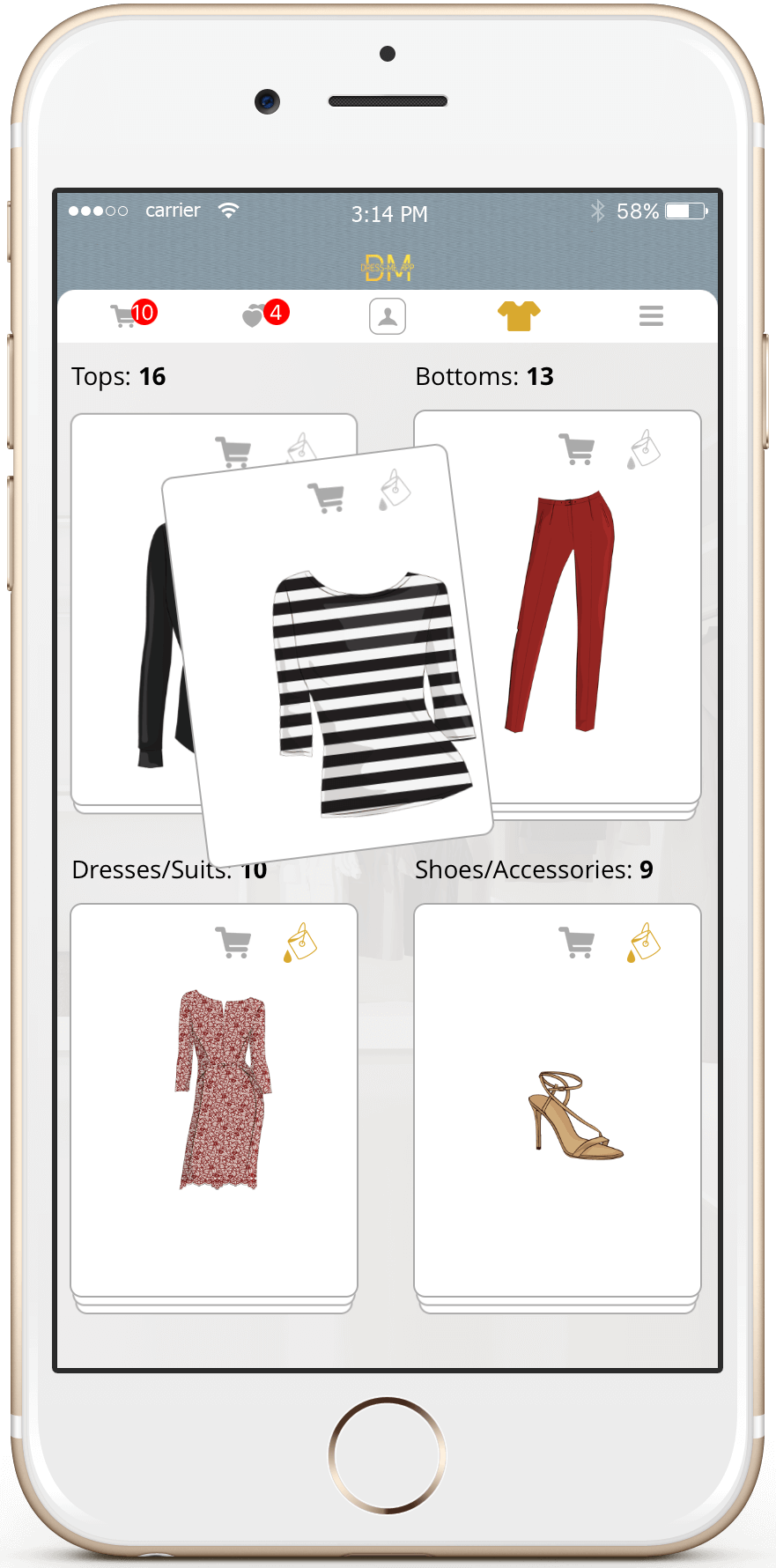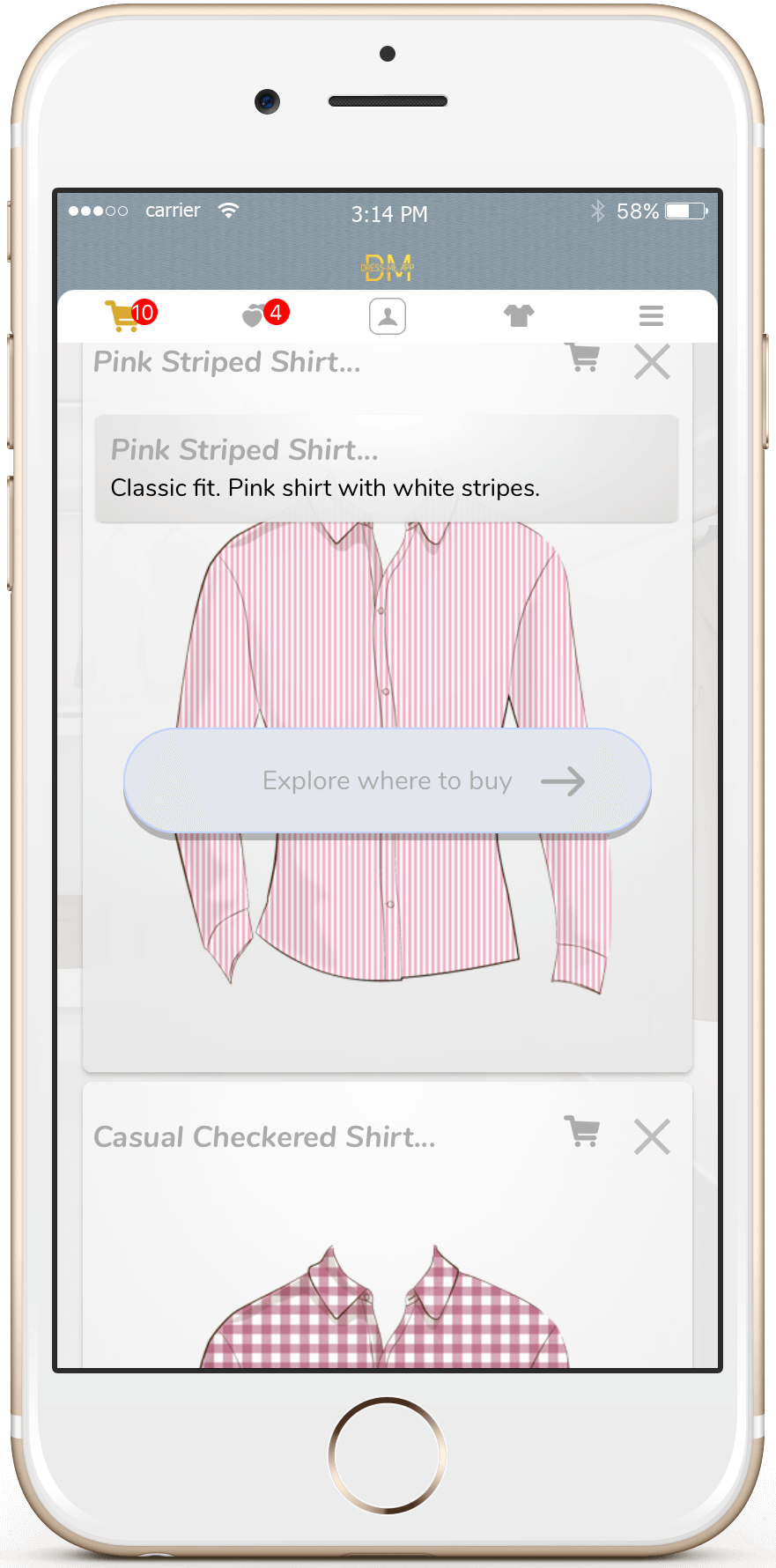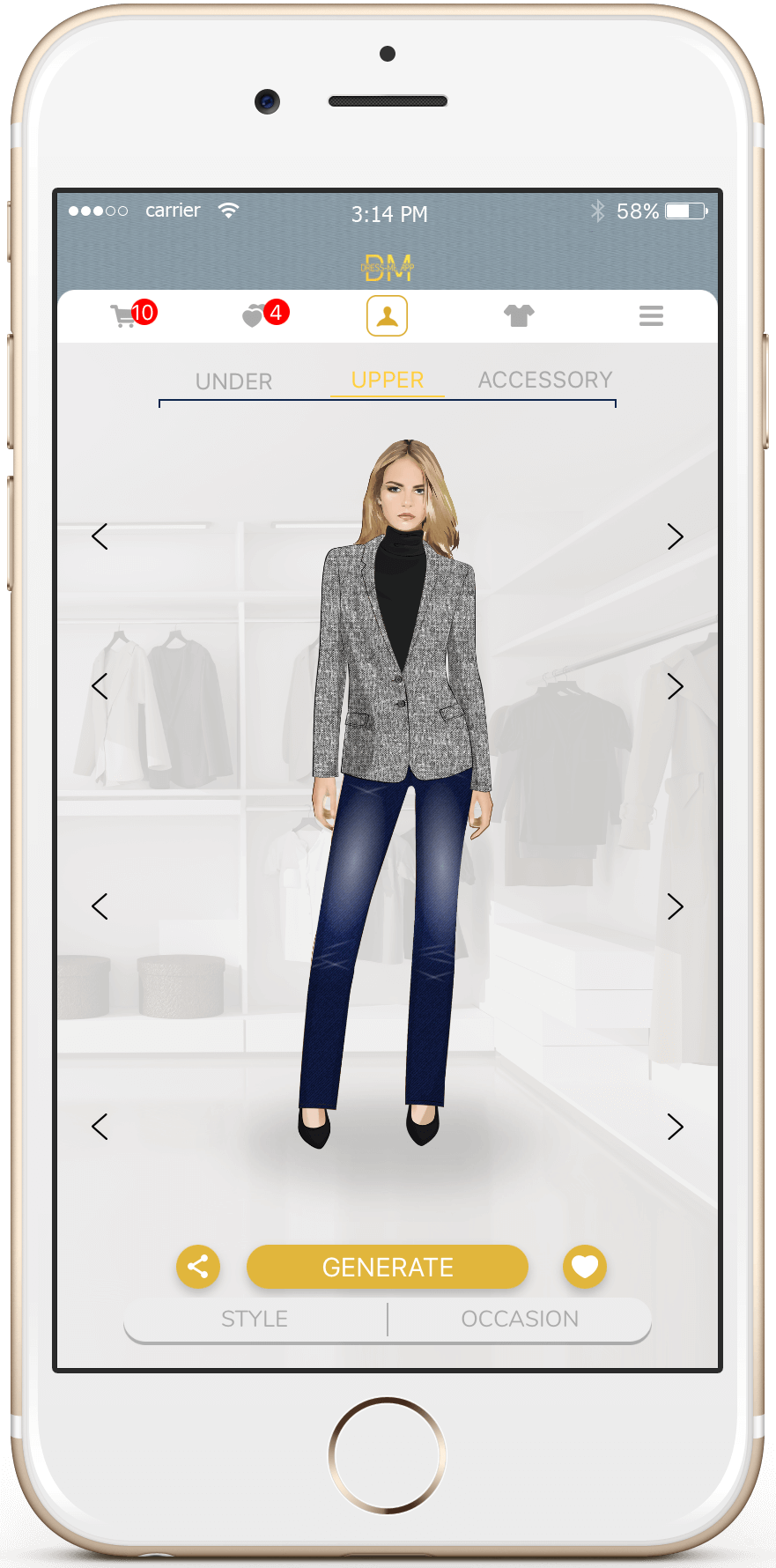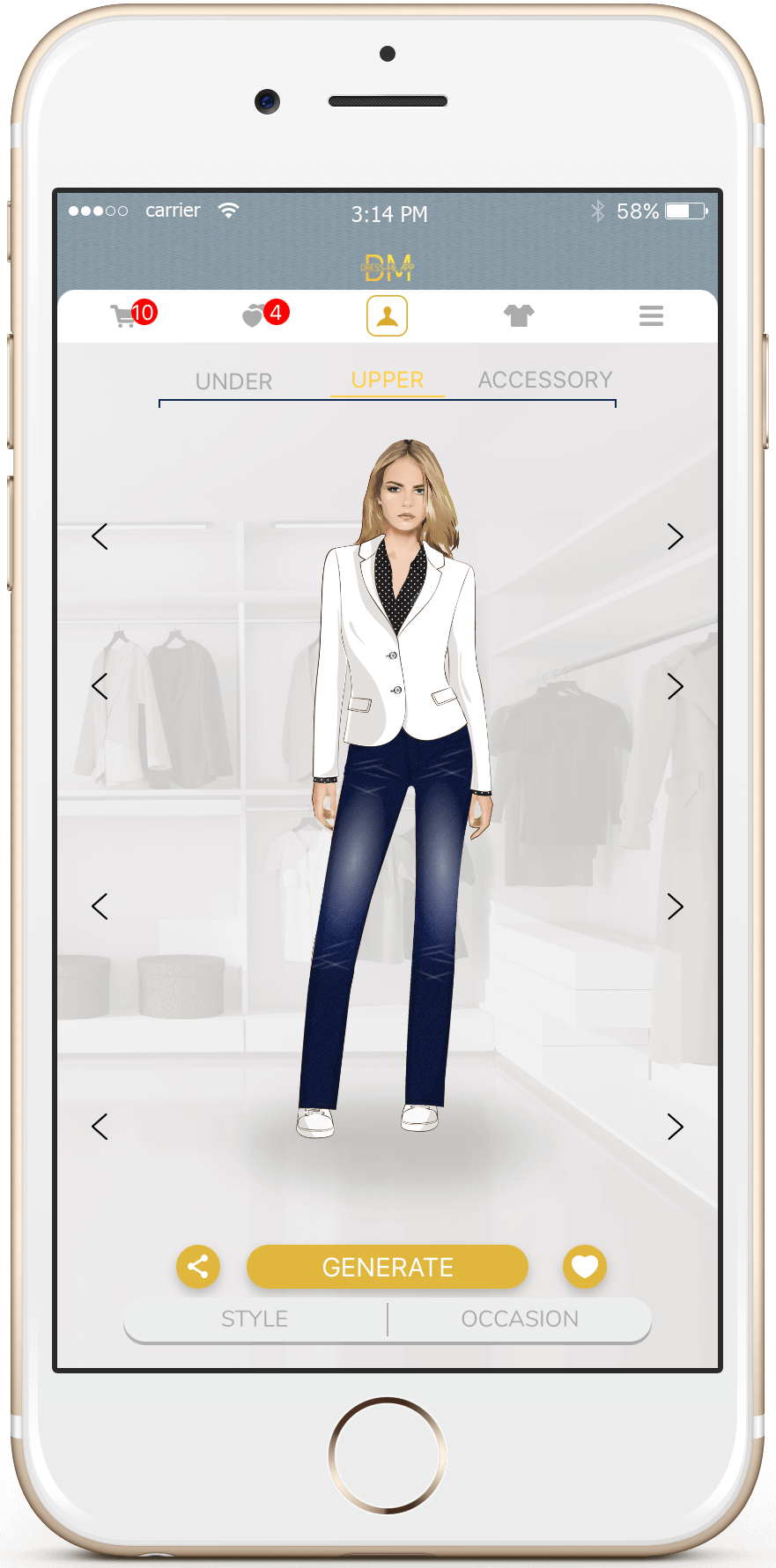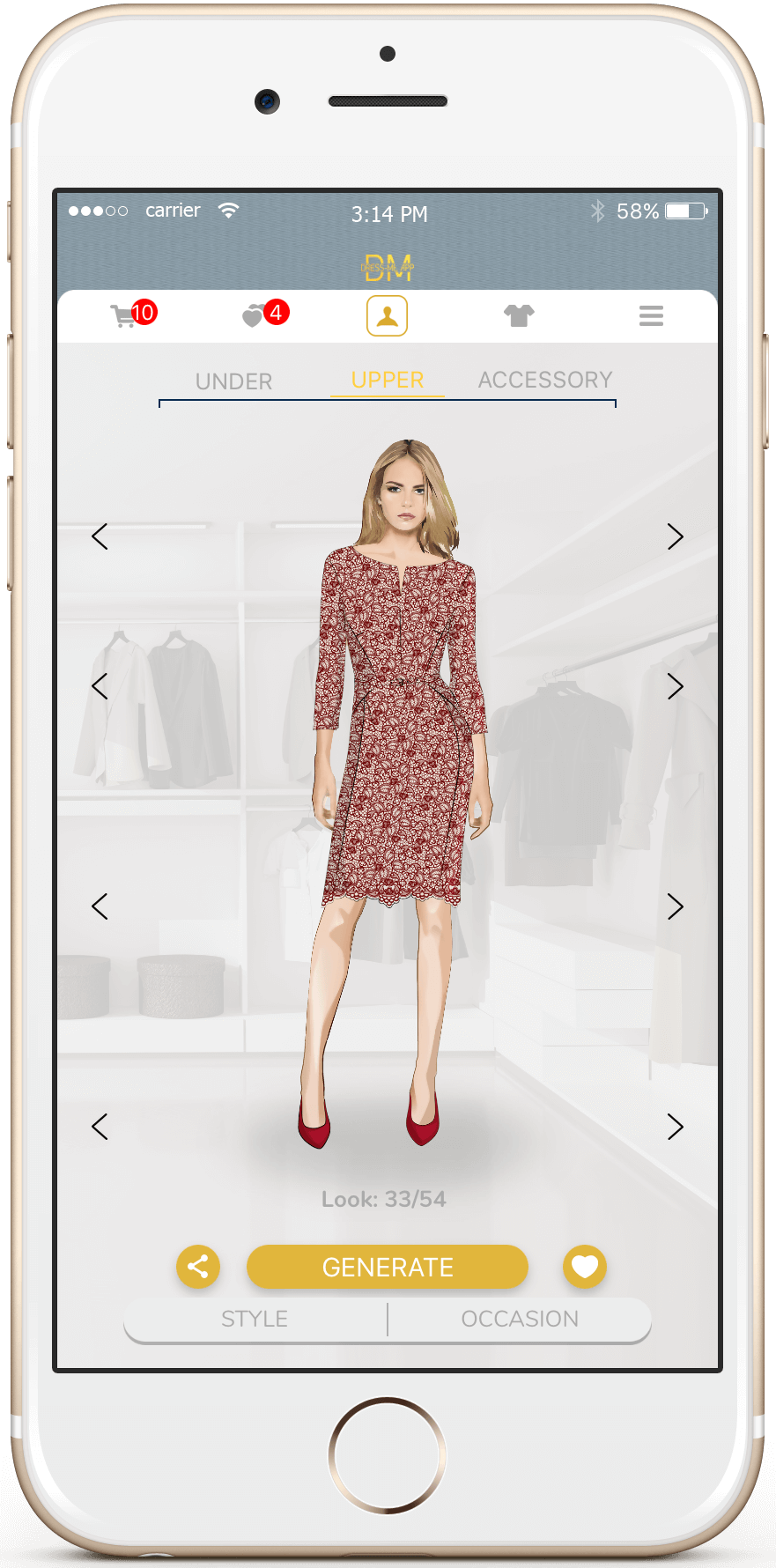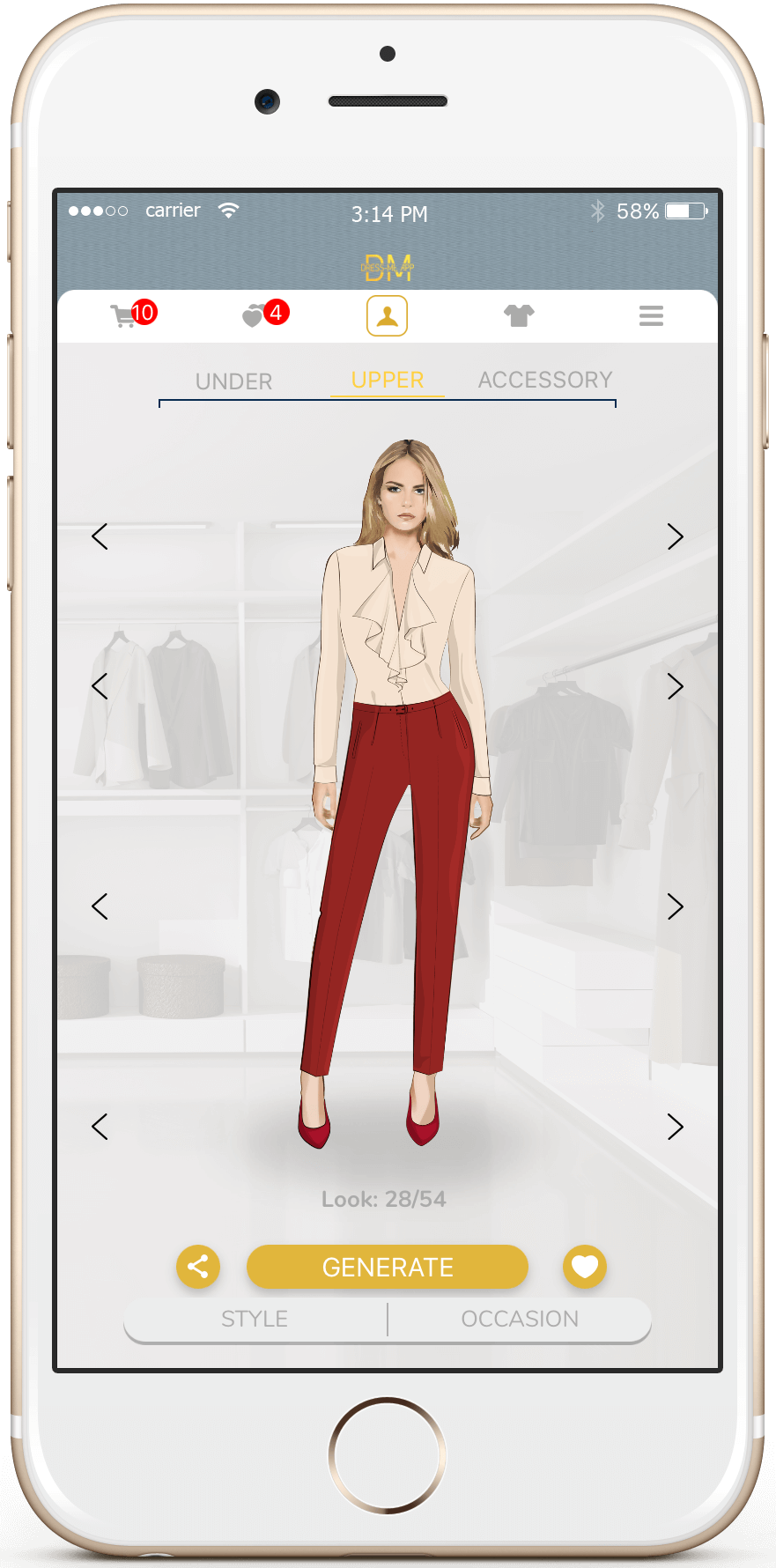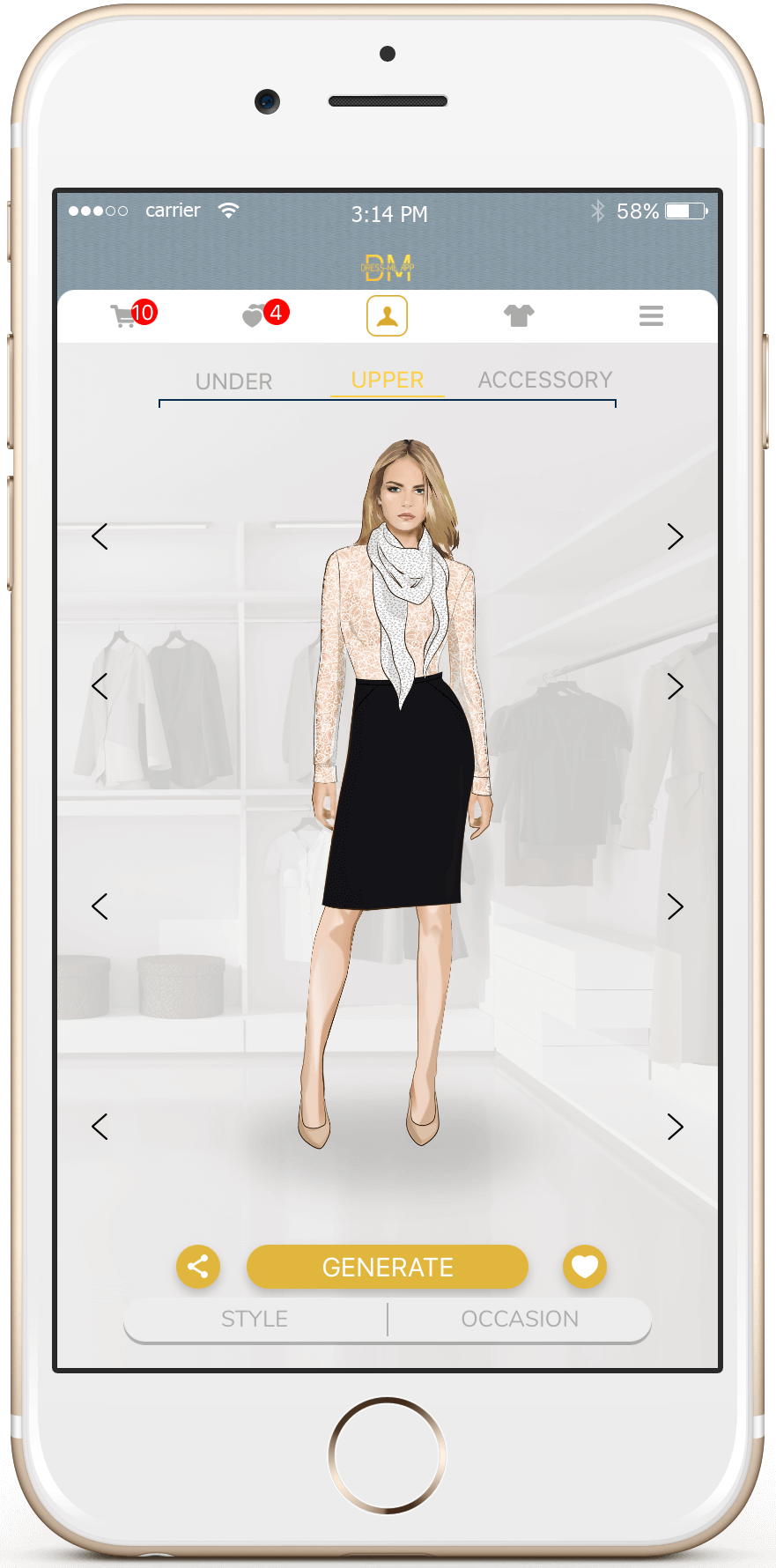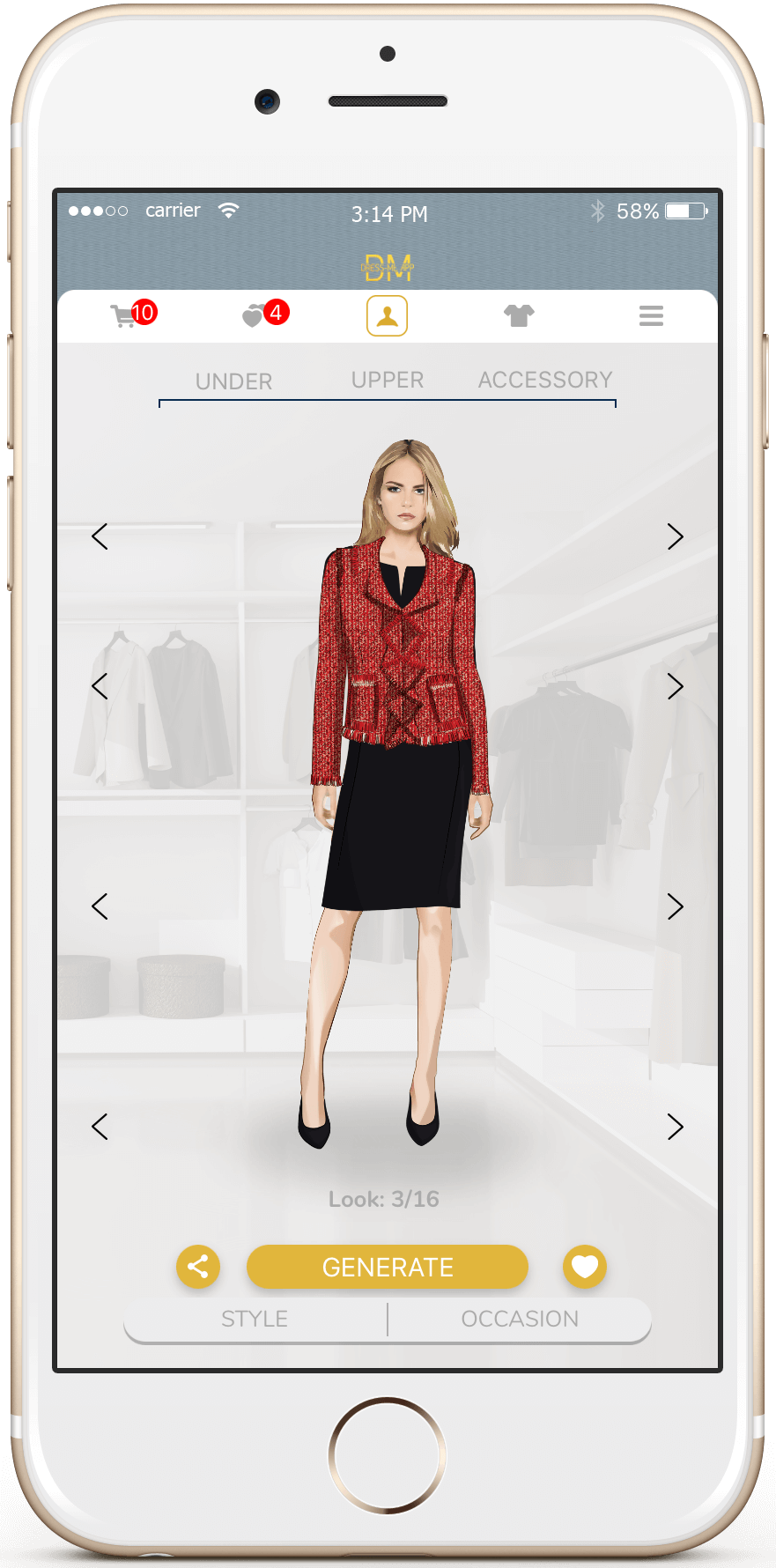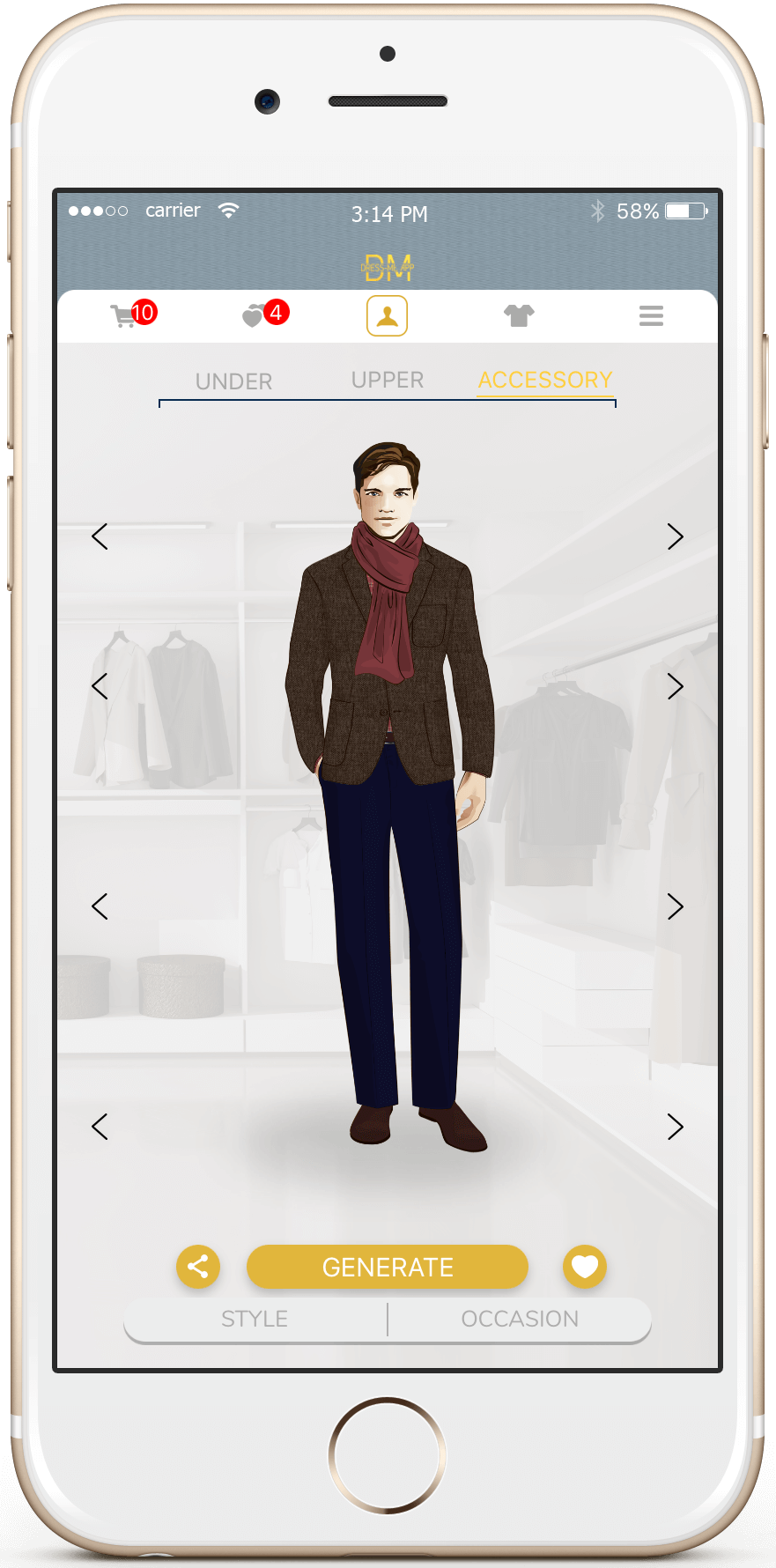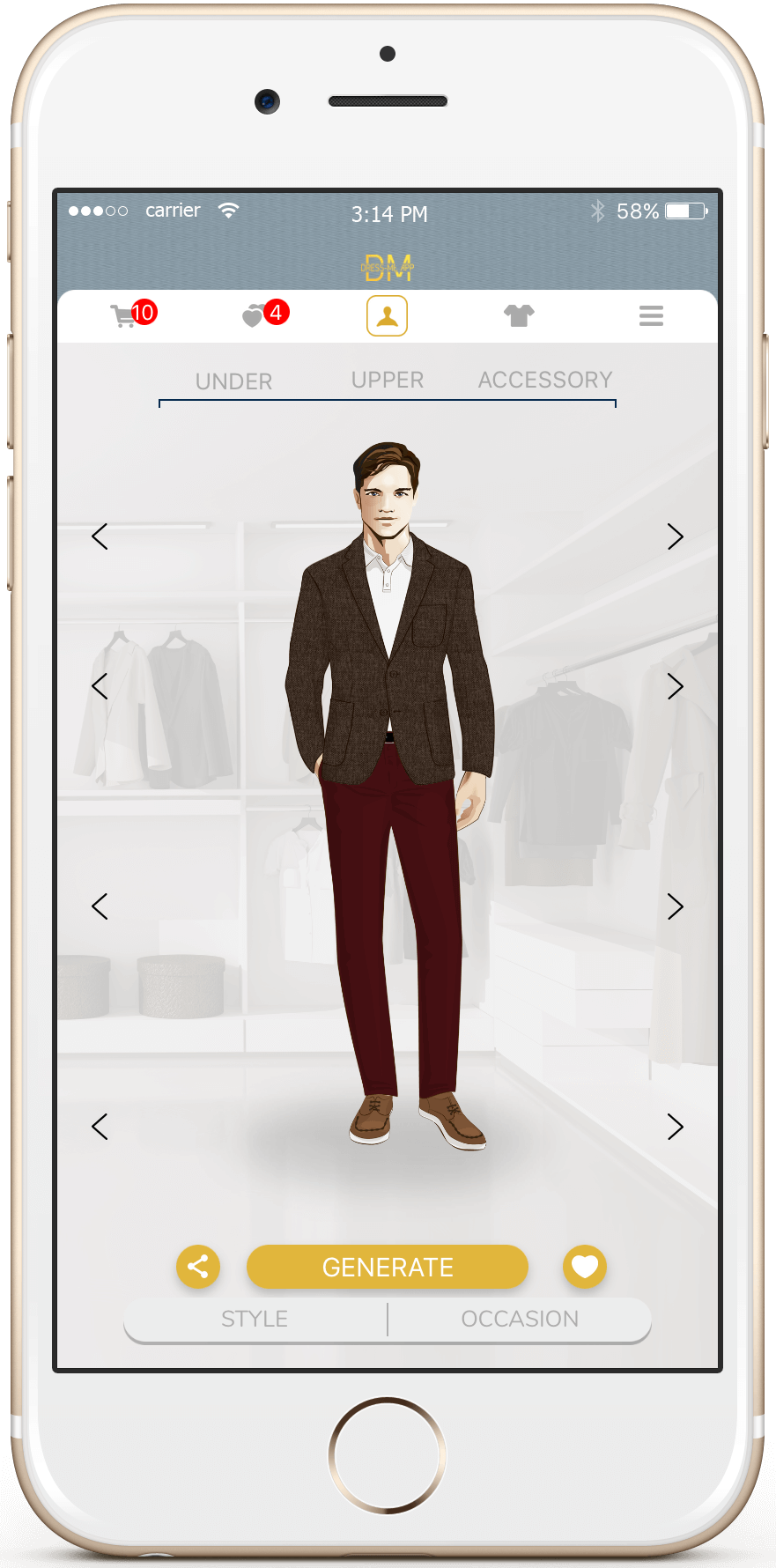 Dress-MeApp
Our personal fashion-stylist app was built to help you:
Avoid decision fatigue by knowing 'what to wear' in every situation
Create your optimal "capsule" wardrobe with the tap of a button
Control your wardrobe and save time and money
Dress smart, be confident and look sharp
Features
Explore the special features we developed for you
LIFESTYLE
Use the "Spider" to select your daily lifestyle so you can be better prepared to dress for any occasion.
BUDGET AWARENESS
Dress smart and invest wisely in your looks.
GENERATE
Embrace simplicity, get help matching clothes, and know what to wear with just the click of a button.
SHOPPING LIST
It's time to shop smart! Find out what items are must-haves for your wardrobe.
Our blog
Discover upcoming trends, join our blog community, and share your thoughts!
A smart way to declutter your closet.
How many times do you open your wardrobe and think you have nothing to wear and yet have a full wardrobe? Would you like the idea of getting up in the morning and getting dressed in no time? Then you are in luck and the right place...
Read more
Six capsule wardrobe myths and how to bust them.
Myth: You have to look minimal in your aesthetic. Actually: A minimalist "look" is different than a minimalist "number." If you want to "be more with less" and you want to do it with pink, gold, and big floral patterns, go for it...
Read more
How it works: start using Dress-MeApp in 3 easy steps